Maryville Stables are delighted to launch an exciting new mid-week show-jumping series which will take place across four dates in the coming weeks. Thanks to the support of Lorraine O' Brien and her team, the 'O' Brien Saddlery Series' will feature a combined prize fund of almost €12,000. The series comprises three qualifiers and a final with classes of 1.00m, 1.10m, 1.20m and 1.30m. Qualifiers will take place at the Carrigaline, Co. Cork venue on Wednesday April 28th, May 19th and June 23rd and riders must compete at a minimum of one qualifier to be eligible to compete at the final. Each qualifier will have a €1,700 prize fund of which €1,000 will be guaranteed for the 1.30m Grand Prix class. The final will take place on Wednesday 7th July where a prize fund of €6,000 will be on offer and all classes will be live-streamed. Bonus prizes will be on offer for the leading league rider in each class and the leading 5, 6 and 7/8 year old horses.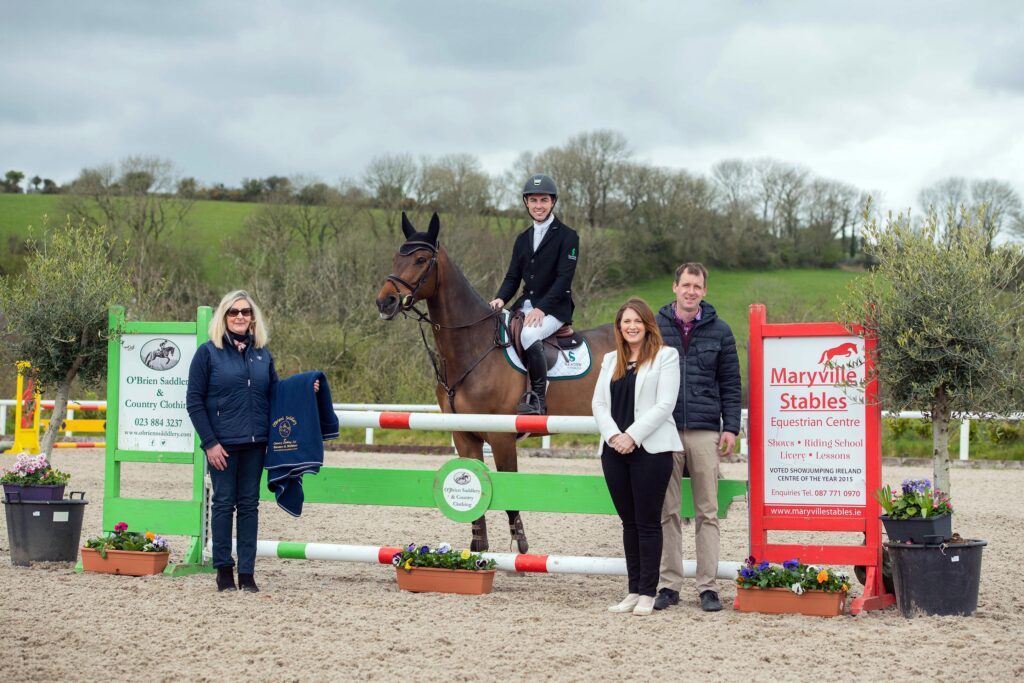 With the aim of promoting the production and education of horses while rewarding riders and owners with much needed prize money, the response to the O' Brien Saddlery Series has been overwhelmingly positive. Reacting to the launch, Marion Hughes said 'It's a great and much needed initiative. Most yards have 15+ horses to get to shows which is impossible to do in one day. It will be useful to get horses out in a non-stressed but still competitive environment. Show days at the moment are getting longer and longer with horses in trucks for long periods of time so it would be good to have the option of getting some of those horses out midweek.'
Showjumpers' Club chairman Ronan Corrigan commented, 'I think a lot of riders and owners throughout the country will be delighted to see these type of new initiatives. It will bring more much needed investment into the sport and will provide a choice for riders and owners to create alternate competition schedules for their horses. This concept mid-week will also help where we may face limited numbers at shows and has the potential to make the show day more manageable for many yards."
Cork-based showjumper Alan O' Regan said:
'It is a very forward-thinking approach where classes are run over a 2 phase special which ensures valuable ring time for younger horses. A sizeable prize fund is also up for grabs in the 1.30 class throughout the series. A big thank you to O Brien's Saddlery for their very generous sponsorship and support of showjumping in Munster.'

Alan O' Regan
Maryville hopes that the series will be well supported and plan to develop the Series going forward. For further information, please contact Alan or Jennifer Molan (info@maryvillestables.ie).